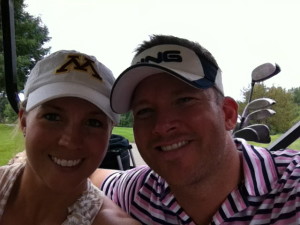 Some people walk into our lives, and the impression they leave in our hearts is eternal.
Some people have the ability to light a fire within us, and that flame gives us the confidence to shine brighter than we ever thought was possible.
Some people have the ability to see beyond the limitations set by the world, but even more than that, they live fearlessly and make strides beyond the boundaries of "the box."
Some people face circumstances that would paralyze most, but rather than seeing those same circumstances as an obstacle, they're used as a stepping-stone.
Those are a few of the words I wrote not long after Steve had passed away. These words not only describe Steve, but also my approach and response to losing him.
Steve Toms: A man who has left an eternal impression in the hearts of many people throughout his short 35 years of life. Steve pushed me and others to be their best not only from an athletic standpoint, but in all aspects of life.
He had the ability to see your potential and not only that; he'd do whatever he could to help you reach it. He wasn't limited by the expectations of others or the rules of this world, but instead pushed the limits. A loving father, husband, and friend; Steve will always be a driving force that reminds us to live life to it's fullest.
What started as a dream and a call to action from a dear friend, Stien Davis, is now a reality.  With your help, the Steve Toms Foundation will be able to carry on the legacy of what Steve was all about, teaching people to live a life of Vitality.
We're excited to officially launch the Steve Toms Foundation.  Please join us in the first annual State of Vitality golf tournament on Monday June 30, 2014.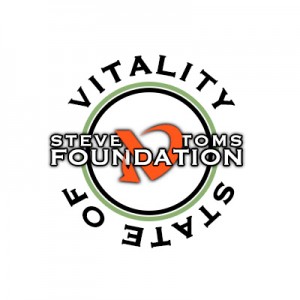 For more information and to register for this event, go to: www.stevetomsfoundation.org
Like our Steve Toms Foundation Facebook Page
Follow the Steve Toms Foundation on Twitter: @stevetoms22   #stateofvitality
As Steve would say, "LET'S DO THIS!"
Enjoy the day you've been blessed with,
Ashley