My name is Ashley Toms. I grew up on a farm in the small town of Cokato Minnesota. I was raised in a Christian home by my parents Brian (a farmer)  and Jody (a hairdresser) who have been married for 34 years. They're high school sweethearts actually, a true testament to the strength of a marriage centered on Christ. My dad is a hardworking man who would do anything for his kids. I'm a lot like my dad in that I'm stubborn by nature, but being stubborn has served me well in that it has helped me charge through obstacles, pursue my dreams, and propels my determined spirit. Thanks dad! My dad also has a very generous heart, loves sporting events and would travel several miles to watch any event. My dad is a fighter and has been through alot in his life. Through several surgeries, health complications and accidents, my dad knows the power of God's healing first hand. He gives us a lot of joy through his goofy sense of humor and zest for life. My mom is the creative, on-the-go do it all super hero woman. From volunteering to owning her own business, she does it all with a grateful heart and passion for Jesus.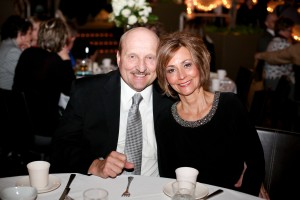 I have an older sister Melia who is my "sidekick." She has several nicknames. Mel, Doctor, Melba, Melanie, Black Cat and Judas. Sometimes I think we're twins because we finish each other's sentences, have similar mannerisms and talk alike. I joke with her and say, "are we twins, because I really need to know if I'm 31 or 29?"  Melia is a speech language pathologist, has the kindest heart and she's one of the most thoughtful people I know . Mel was also my roommate both before I got married and after Steve's death. I also call her my manger/stylist when I am preparing for a figure competition or audition. She got married in December of 2013 to my only brother-in-law Ryan. He's also the creative mind and talented graphic designer behind making the logo for my blog come to life. (soon to be added) Ryan is a sports nut loyal to the Minnesota Gophers, a family man, and a guy who is never short of a one-liner or witty remark.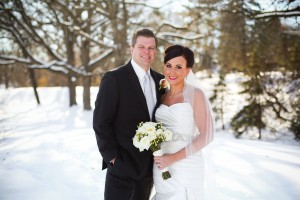 I'm the middle child, but we'll talk about my "baby" brother first.
Keaton aka, Scruff, Scruffy, Pork chop, Bob, he's never short of nicknames and he's the carbon copy of my dad. My brother is a handy man. He enjoys farming, problem solving, playing the guitar, cracking jokes, and is just someone you can't help but love. Growing up I liked to boss him around, but it's only because I cared about how he turned out. He didn't always appreciate that and would remind me that he already had a mom, and didn't need another one. Oh the great brother-sister bond of the teenage years! I still remind him about how well he turned out and that I'm still waiting for my Mother's Day card! My brother is married to the crafty, smiley, fun-loving Lisa. We call her Sootie. She is a registered dietician who loves trying new recipes and teaching others tips to live a  healthy lifestyle.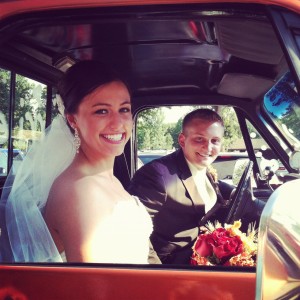 Then there's me. I describe myself as a very passionate person. I give my all in everything I do. I'm not afraid to take risks or try new things. From and early age I was very active in several activities. Gymnastics, basketball, choir, softball, swimming, diving and piano. Oh piano, I never really liked you. I never understood why my parents wanted to pay for me to show up to my lesson and site read my whole lesson. Piano practice was painful for me. I used a timer so I knew exactly how many minutes I had till freedom.  Now that I'm older, I'm thankful I have the ability to play. Thanks mom and dad!
Being a leader, motivator and a good friend has always been important to me. I've always wanted to be someone people could count on and look to as a role model. I learned the value of hard work through my parents, athletics and activities I was involved in, and am a self-motivated individual. I truly believe that there's nothing I can't do because God tells me so. "I can do all things through Christ who gives me strength." Philippians 4:13
After high school I attended three different colleges. Bethany Lutheran College, The University of Hawai'i-Manoa and I graduated with a BS degree in both Health and Physical Education from Minnesota State University-Mankato. While at Bethany I had the privilege of playing basketball and softball and I of course loved being involved in athletics post high school.
After I graduated I was a substitute teacher and later got a job teaching physical education. While teaching I found a new passion and started competing in figure competitions. I describe "figure" as a more feminized version of body building. While training for a competition I met Steve, who was a personal trainer at the time, who later became my husband. He trained me and supported me through several competitions and was my cheerleader along with Mel at nationals.
After Steve died I finished the year teaching physical education. I then took a year leave of absence for the 2013-2014 school year to explore other avenues that I felt God was calling me to; blogging, writing, and public speaking to name a few.
I'm thankful that you've taken the time to read about me. I hope that you find that my blog challenges your perspective, encourages you to love the life you live and that you become bolder in your faith.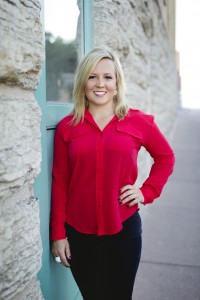 Enjoy the day you've been blessed with,
Ashley